Estancia Puerto Buey
Estancia Puerto Buey is located in Entre Rios Province, situated on the banks of the Parana River. Surrounded by acres of farm land, our premier family style lodge offers a variety of mixed bag packages including dorado fishing, wing shooting and big game hunting. Our lodge has four double occupancy rooms, with large living quarters and a wrap around porch to take in the views of the Parana River. Our lodge is equipped with a steam room, dry sauna, and swimming pool for relaxing after a day's hunt.
The Estancia is surrounded by over 38,000 acres of agricultural farms, flanked by the steep banks of the majestic Parana River, the second largest river in South America behind the Amazon. The farm is relatively flat with gullies sloping towards the river; it is in these gullies that the birds roost. Throughout the year, on our farm, we strategically plant sunflower, wheat, soybeans and corn to provide the birds with consistent food sources. Some areas of sunflowers remain un-harvested to ensure the birds remain in the fields year-round.
Our lodge's central location on the Estancia ensures the furthest drive time to start your hunt is 30 minutes or less. Fishing excursions start with just a 40-yard walk down to the river where your guide and boat will be waiting. Our lodge is located just one hour south of Posada del Muelle and can be combined for mixed bag expeditions.

Guests can also choose to include a day playing golf. Riverland owns and operates the Province's first golf course, the second oldest in the country. This 9-hole course is a great way to relax and alternate your daily hunting and fishing activities.
Puerto Buey was just featured on the adventure tourism show, El Señuelo. Check out the videos here!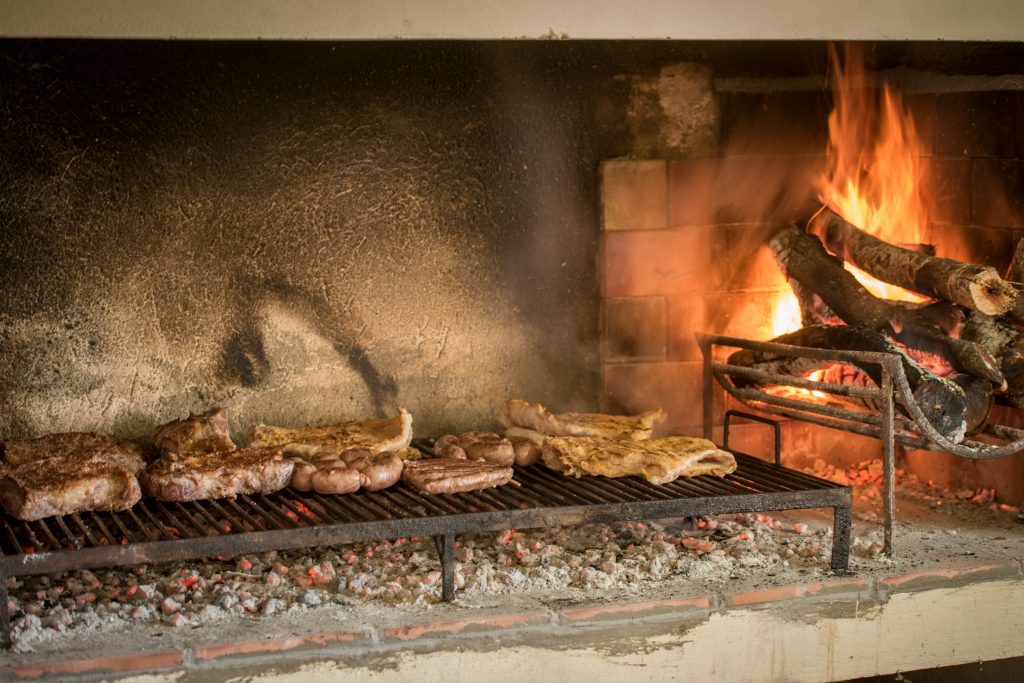 International guests will arrive into Buenos Aires (EZE) where a representative will be waiting to shuttle you to your Domestic flight. Guests can then fly from Buenos Aires to Santa Fe (SFN) or Parana (PRA). From the domestic airport, guests will be shuttled to our lodge.
For those travelers who want a more direct route, Puerto Buey also has a private runway that can be used for small planes. Please inquire about our plane charter services.
At Riverland we are happy to handle all commercial and chartered flight arrangements.
Corrientes
In Corrientes Province, on the beautiful Corrientes River sits Riverland's Corrientes Lodge. Hotel style accommodations include 13 private rooms, modern amenities, full staff and outdoor swimming pool overlooking the river. This lodge is ideal for larger groups and families. Each room is equipped with queen or king size beds, heating and air conditioning, private bathrooms, television, Wi-Fi and mini fridge. Here guests can enjoy modern living, open garden areas and outdoor barbecues while overlooking the river just yards away. 
The Corrientes River is fueled by the Ibera Wetlands. Surrounded by cattle farms and swamps, this environment creates the perfect sportsman's paradise. Whether guests are fishing, wing shooting or big game hunting, our lodge is strategically located to bring you the best opportunities for each.
In the Corrientes Province, rice is becoming a very popular crop. We offer exclusive access to duck hunting in these rice fields. After a short drive from our lodge you will be in the blind with your guide for the morning hunt. Depending on the selected activity, guests can enjoy lunch in the fields or back at the lodge. After a brief siesta, gear up for the afternoon hunting or fishing expedition.
The town of Esquina can make for a great day trip, filled with markets, historical sites and restaurants. Have you ever had an Argentine Asado (BBQ)? Here we are equipped to host a traditional Argentine Asado, complete with sides, wines and desserts. A perfect end to your day in a traditional Argentine way.
Our spacious indoor dining area is perfect for relaxing and socializing after a long hunt or day on the river. Complete with full bar and staff, guests will enjoy a long cocktail hour before eating Argentine and international cuisines. Our chefs are excited to show guests traditional dishes, however, any dietary request can be meet.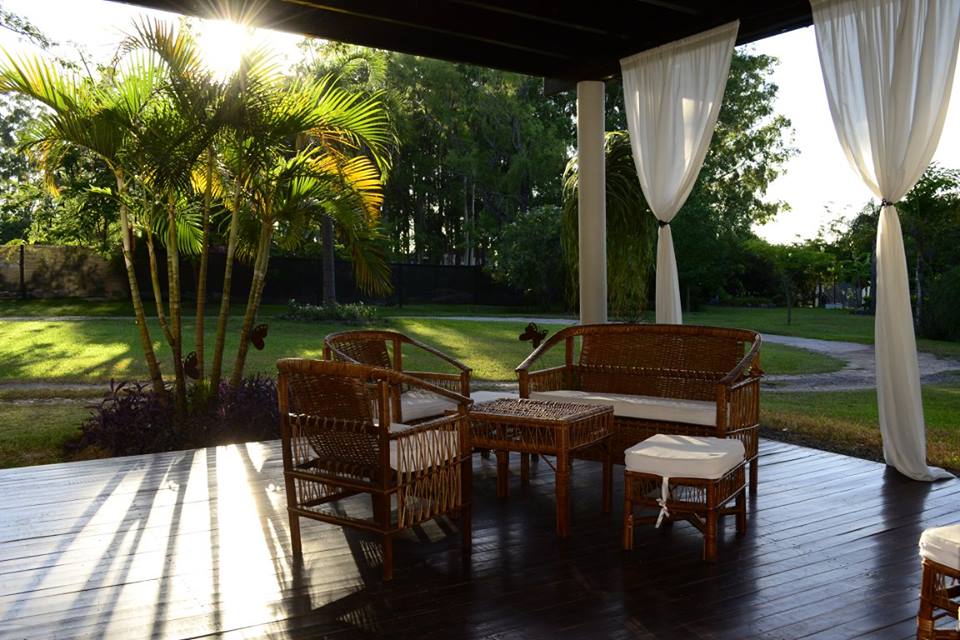 Guests traveling internationally will arrive into Buenos Aires, Ezeiza Airport (EZE). Here, a member of our staff will greet you and shuttle you to your Domestic flight. Once you have arrived into either Santa Fe (SFN) or Parana (PRA) airport and cleared security, your guide will greet you and drive you to our lodge.
For guests interested in traveling directly to Corrientes, our lodge is equipped with a private landing strip. Please inquire about our chartered plane services.
At Riverland we are happy to handle all commercial and chartered flight arrangements.
Corcovado
Our Corcovado Trout & Salmon Lodge is located 100 km South of Esquel City, in Chubut Province, about 1,900 km from Buenos Aires. 
Situated in the Andean-Patagonia forest, through which the Corcovado River flows, this region is simply spectacular. The majestic landscape surprises even those who are used to the beauty of Patagonia. The areas creeks, lakes and rivers are full of trout and salmon.
The presence of large salmon gives the Corcovado River a particular allure; one that is complemented by resident trout, which make it a strategic location for fly-fishing.
The area is characterized by the low density of fishermen and the sizeable number of mature fish. This combination makes Corcovado the ideal place to catch extraordinary rainbow, brook, and brown trout, as well as, chinook salmon.
In the heart of Corcovado, our lodge has three double-occupancy bedrooms, all with en-suite bathrooms, spacious common areas, excellent cuisine, television, internet connection and all the amenities for those who want to spend some time in this undiscovered region of Patagonia.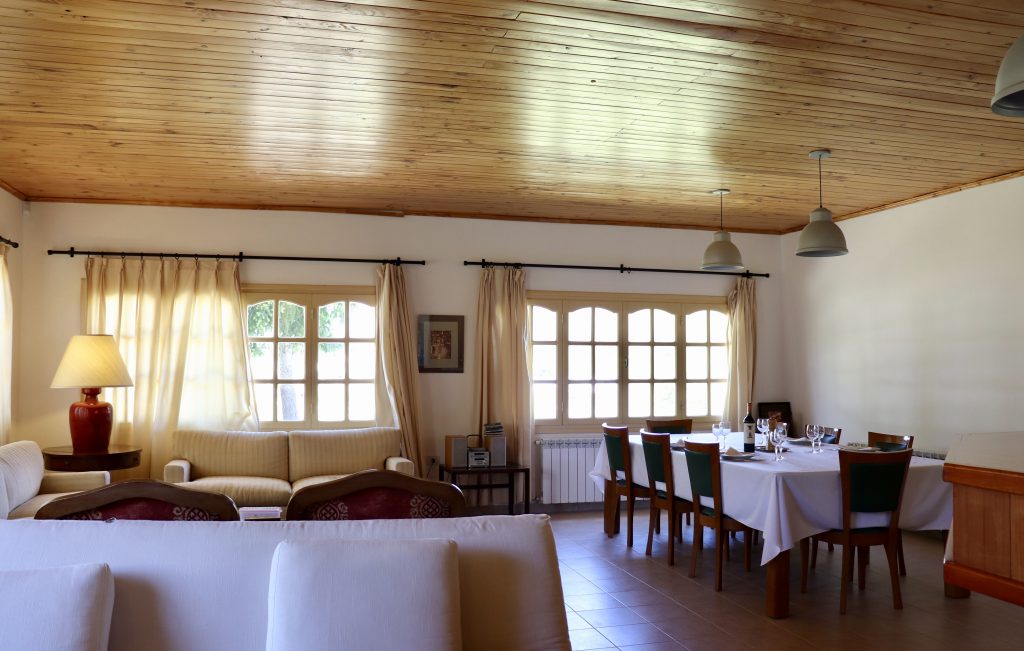 Guests can take a domestic flight from Buenos Aires to Esquel (EQS) where our guides will be awaiting upon arrival. From the airport, travel one-hour through the beautiful Patagonian wilderness and arrive at our lodge.
For those travelers who want a more direct route, Corcovado also has a runway that can be used for small planes and helicopters. Please inquire about our plane and helicopter charter services.
New this season, ask about our Heli-fishing packages.
We have over 35 years of world wide hunting & fishing guide experience.
Location, location, location, breathtaking scenery in premier hunting and fishing destinations throughout Argentina.
We offer many different programs and packages all of which can be customized to fit your travel and budget needs.