Dove
Dove – Our lodges are located in Central Argentina, surrounded by agricultural farms of soy, corn, sorghum and sunflowers, all consistent parts of a dove's diet. With ample crops and forested areas to roost, the doves are here year-round. With high volume, no limit regulations for dove and pigeon, the better question is how long can you shoot? Guests will be teamed up with one of our expert guides in a natural, pre-made blind. Your guide will ensure that your gun remains loaded and your beverage is always replenished. At Riverland we take pride in the culinary preparation of the days' hunt. Upon return from the afternoon hunt, guests can savor hors d'oeuvres, followed by a complete Argentine feast. Dove hunting is offered year-round.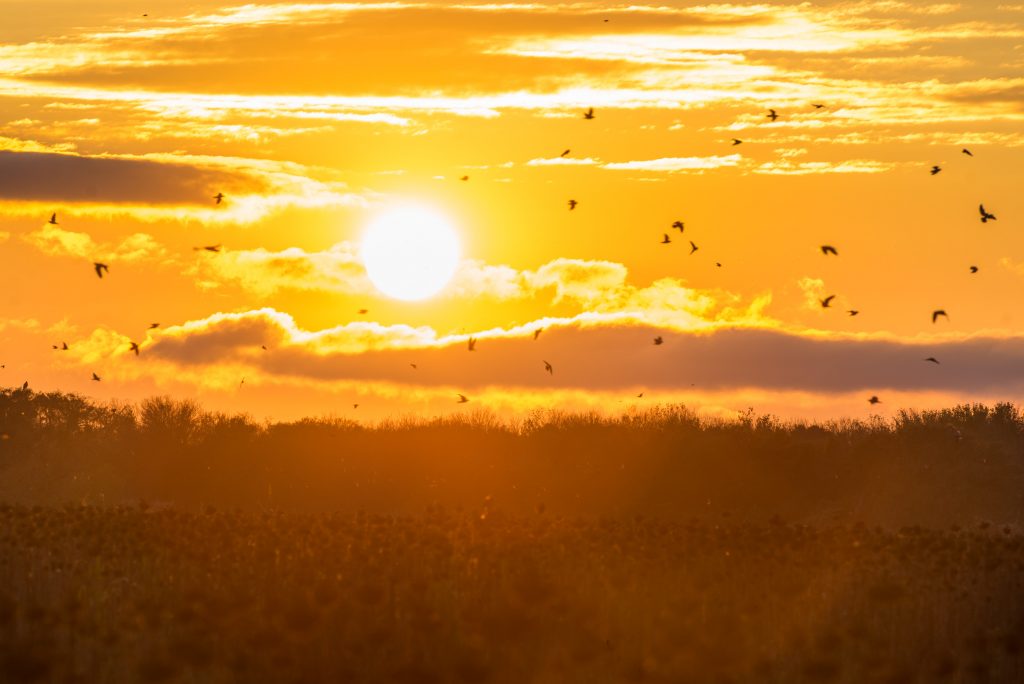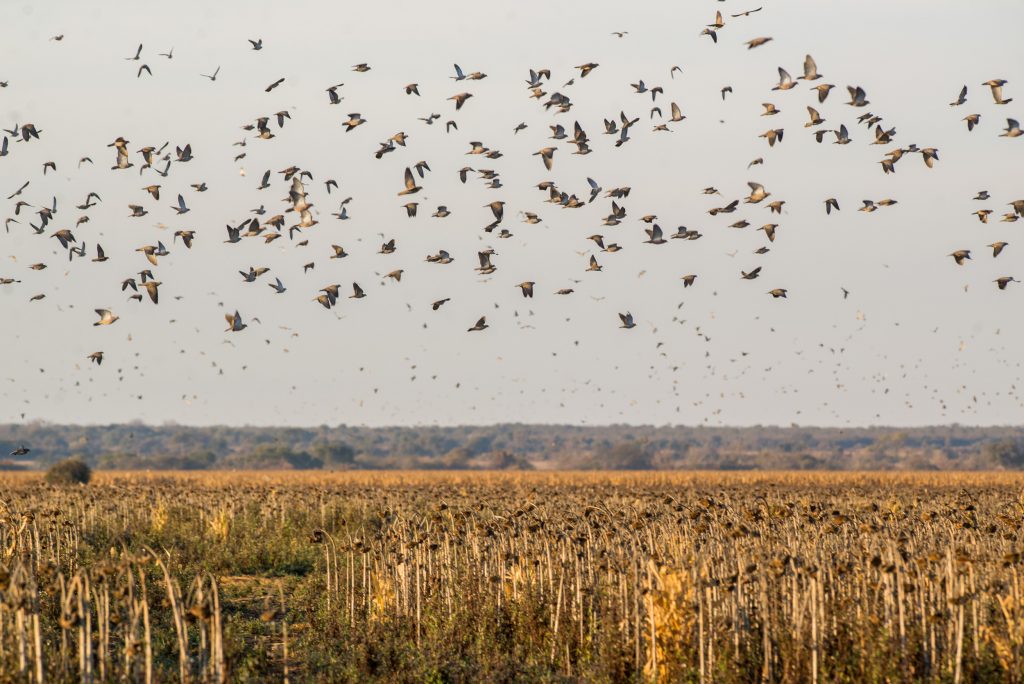 Pigeon– Similar to dove but larger in size, pigeon are a favorite to hunt. Flying a bit slower and occupying more space, pigeon can create enjoyable diversity in a day of dove hunting. As with dove there are no limits. We have designated areas within our Estancias where guests can specifically target these species of birds. Pigeon hunting is offered year-round.
Duck
Duck – The duck population in Argentina is increasing each month. Due to the introduction of rice cultivation, ducks are migrating into our region in vast quantities. Our lodges are situated beside large rice farms where we have exclusive hunting access. Duck hunts will commence before dawn; your guide will have the blind ready with decoys on the water. As the sun rises, prepare for a memorable experience. Duck season is May – August as well as in the rice cultivation season from October – February.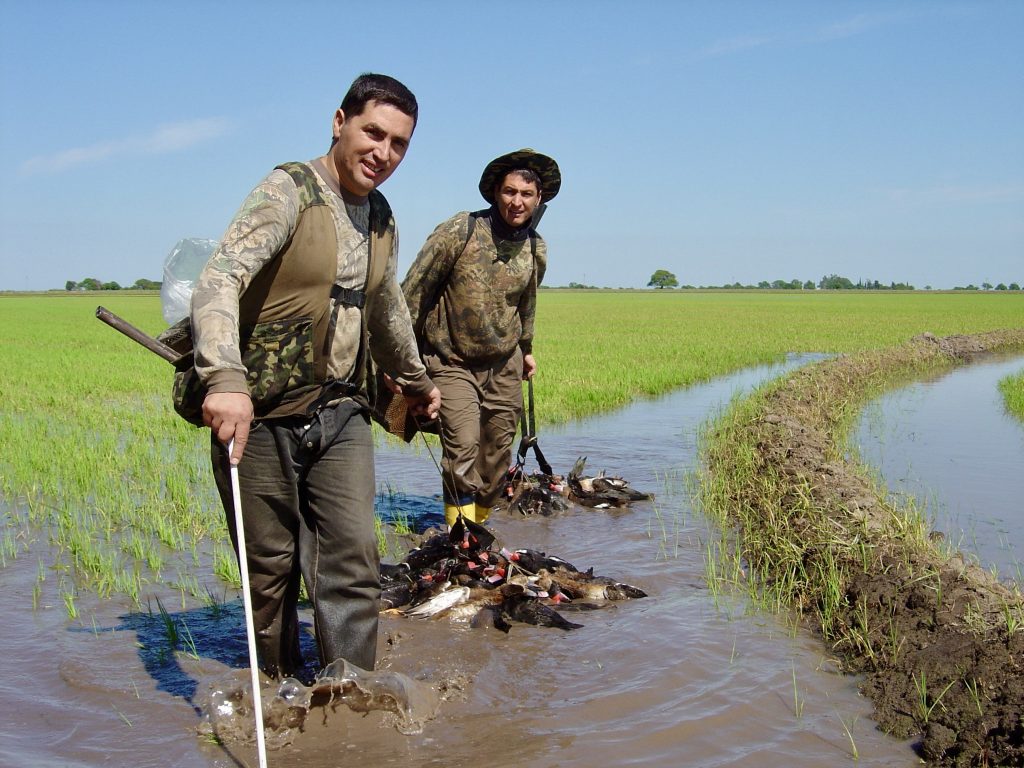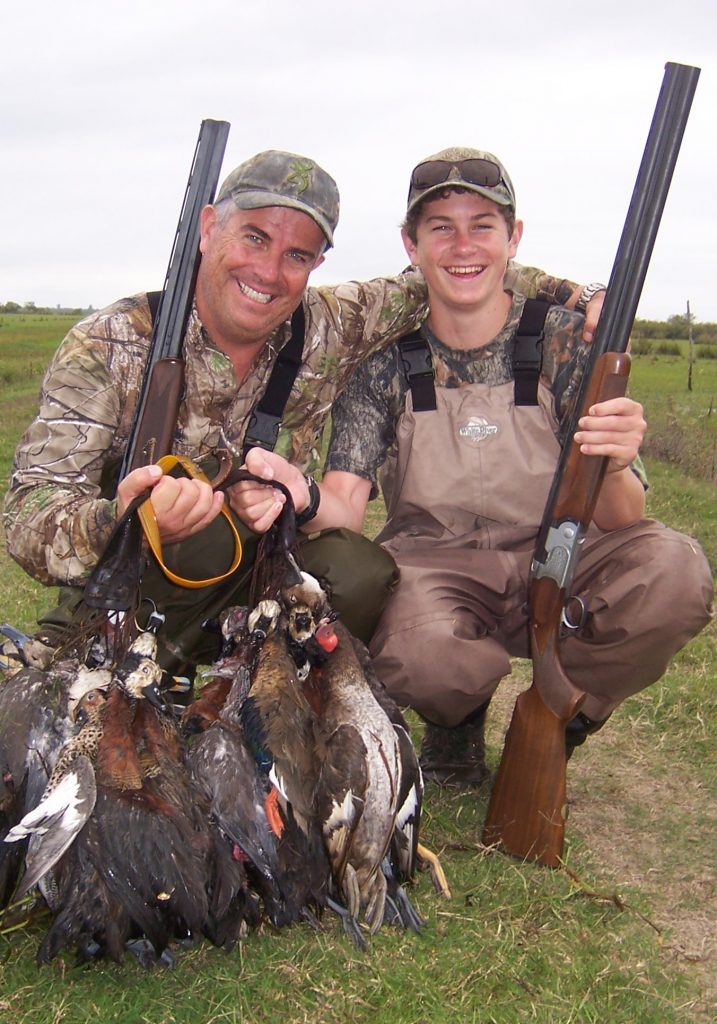 Perdiz – The Argentine perdiz, similar to a partridge or quail, spend most of their life on the ground. For this reason, we hunt with pointing dogs. This upland shooting experience can challenge even the seasoned hunter. Our dogs are trained by master dog trainer Martin Abelvey, and together with our guides, make an impressive team. Your hunt will commence in the morning, walking through our fields with your guide and dogs. Perdiz can always be combined with other species of birds, big game or dorado fishing. Perdiz hunting is offered from May through August.