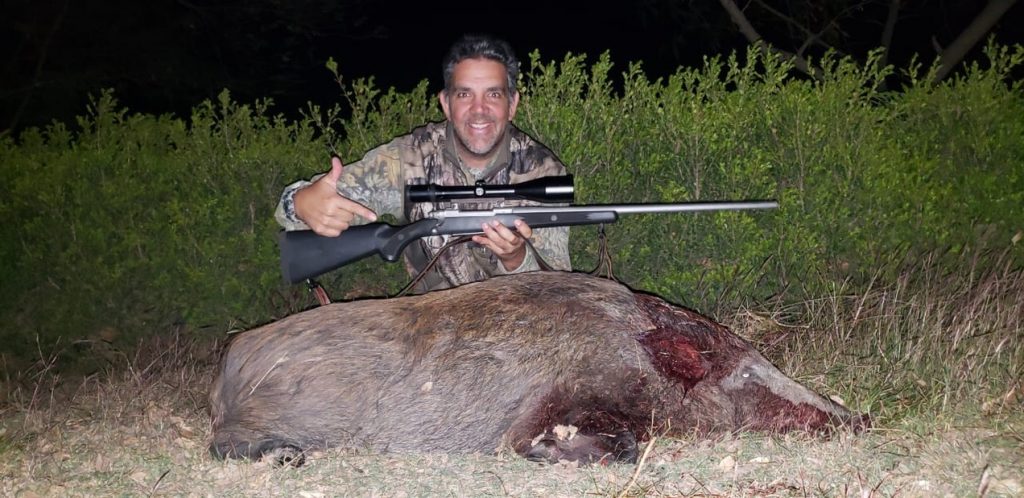 The global pandemic caused by COVID-19 has put a pause on the international hunting and fishing industry and outfitters such as ourselves. Since March, Argentina has closed it borders to international travelers and there is no clear path to when those restrictions will be lifted. As of now we are hoping that September will allow the first flights of international hunters and fisherman back to our lodges.
In the meantime, we have been spending our time hunting wild boar, fishing for Golden Dorado and building a new boat dock at Estancia Puerto Buey in Entre Rios. Wild boar hunting is a dangerous and rewarding thrill. Hunts are typically conducted at night, when the boars are most active, from one of our 12 hunting blinds. At Estancia Puerto Buey we take great pride in our culinary preparation of harvested animals. We have made several different blends of sausage and tried some modern takes on traditional dishes.
We hope all of our past and future guests are staying safe during this time. We cannot wait for the return of international hunters to Argentina and to share our passion for the outdoors.